NIH: Researching the Needs of Autistic Adults Must No Longer Take a Backseat
3,747 signatures toward our 30,000 Goal
Sponsor: The Autism Site
Funders of autism research need to stop treating the needs of autistic adults as an afterthought.
---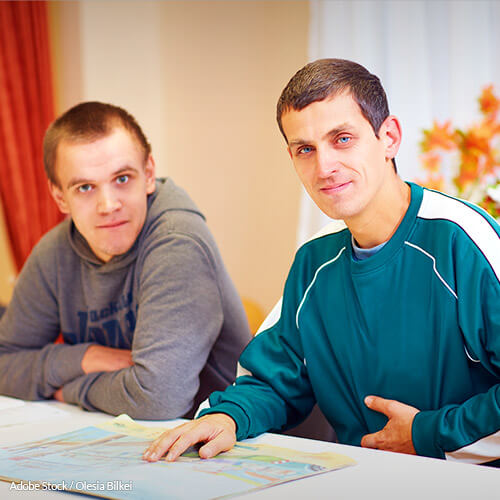 Tell the National Institutes of Health (NIH), our biggest funder of autism research, to provide more funding into researching lifespan issues.
Research on lifespan issues — things that concern adults on the spectrum — has historically been severely understudied. According to the Interagency Autism Coordinating Committee's 2013 report on autism research, only one percent of research funding was granted to lifespan issues, [1] making it the most neglected area of autism research.
The priority of most funders? Looking into the biological mechanisms behind autism (32 percent in 2013). While this is an important area of study, it is not what the autism community needs most.
According to a poll on The Autism Site Blog that consisted of 473 votes, most responders (28 percent) thought research on lifespan issues needed to take priority. [2] Biological factors came in dead last, with just under 10 percent of voters favoring this area of research. Many other advocates outside of this poll also believe that we need to focus more on lifespan issues in our autism research ventures. [3]
This is not surprising. Society is facing a wave of autistic adults who are aging out of the system, but we don't have the information we need to help them survive and thrive. No wonder one of the biggest fears of parents centers around the future: "What will happen to my child when I am gone?" they wonder and hardly dare to think about.
This needs to change. The National Institutes of Health (NIH) has historically been the United States' biggest funder of autism research; as such, they are in the best position to help us sort out this issue. If they truly care about helping autistics, they need to step up to the plate and prioritize what the autism community itself really needs.
Bibliography
[1] Office of Autism Research Coordination, National Institute of Mental Health, on behalf of the Interagency Autism Coordinating Committee (IACC). 2013 IACC Autism Spectrum Disorder Research Portfolio Analysis Report. April 2017. Retrieved from the U.S. Department of Health and Human Services Interagency Autism Coordinating Committee website: https://iacc.hhs.gov/portfolio-analysis/2013/index.shtml
[2] Stout, A. (2017, June 26). POLL: Which of These 6 Areas of Autism Research Should Be Prioritized? Retrieved October 20, 2017, from http://blog.theautismsite.com/int-research-priority/
[3] Network, A. S. (n.d.). Comments for October 26 IACC Meeting. Retrieved October 20, 2017, from http://autisticadvocacy.org/2016/10/comments-for-october-26-iacc-meeting/
To Top
The Petition:
Dear National Institutes of Health (NIH),
For years now, you have been the largest funder of autism research. We thank you for this, as you have helped contribute to our knowledge of a very misunderstood disorder.
However, we are immensely concerned about the overall lack of funding that has gone toward researching autism lifespan issues — issues that the Interagency Autism Coordinating Committee (IACC) has cited as "urgent." In 2013, only one percent of overall research funding went toward this venture, whereas much more funding was granted to research that has less practical importance to the autism community, like biology.
However, the autism community at large is crying for more knowledge on lifespan issues. Children with autism are growing up, and parents are fretting about their futures. As more and more of these children reach adulthood and phase out of the system, research on lifespan issues takes on even more critical importance.
Yet many organizations donating to autism research, the NIH included, continue to place emphasis on research that the autism community does not need nearly as desperately. But that does not need to be the case. As the largest funder of autism research year after year, you are in a prime position to change this.
Therefore, we implore you to funnel more research funds into lifespan issues. In doing this, you could greatly benefit individuals on the spectrum and their families. While learning more about autism's biology for future populations is important, there are also millions of people who are here right now and in desperate need of your help.
Thank you for your consideration.
Sincerely,