Ratify the United Nations Bill of Rights For Women
Final signature count: 7,470
Sponsor: The Breast Cancer Site
It's time to ratify this simple initiative to protect women on a global level.
---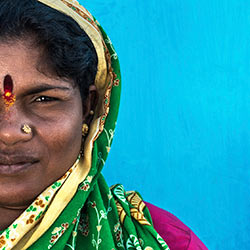 The horrifying gang rape and subsequent death of a student in India ignited protests in support of changing laws and cultural views on women. This unspeakable tragedy, coupled with the ongoing atrocities and injustices facing the world's female population, should also remind the United States to finally ratify the United Nations "bill of rights for women."
The U.S. was a primary drafter of the Convention on the Elimination of All Forms of Discrimination Against Women when President Carter signed it in 1980, but it has inexplicably lingered in the Senate for over 30 years. Only eight countries have failed to ratify the convention, leaving the U.S. in the company of nations that adamantly oppress the rights of women, including Iran, Somalia, and Sudan.
This convention has been an important source of constitutional and cultural changes that support the global advancement of women. The president must move urgently to ratify this important convention.
To Top
The Petition:
Dear President Trump:
The Convention on the Elimination of All Forms of Discrimination Against Women (CEDAW) provides the basis for realizing equality between women and men by securing women's access to equal opportunities in political and public life, including the right to vote and to stand for election, as well as the right to education, health care, and employment opportunities.
Nations who ratify the convention agree to take all appropriate measures to ensure that women can enjoy their human rights and fundamental freedoms. They are also required to submit a report every four years to the convention's committee. This is a valuable, ongoing opportunity to identify shortcomings, track progress, and cultivate a dialog about ways to improve.
CEDAW is the only human rights treaty which affirms the reproductive rights of women and identifies culture and tradition as influential forces shaping gender roles and family relations. It affirms women's rights to acquire, change or retain their nationality and the nationality of their children. Ratifying nations also agree to take appropriate measures against all forms of traffic in women and exploitation of women.
CEDAW has been an important source of constitutional, legislative, and judicial change for the advancement of women abroad.
In Bangladesh, it facilitated the improvement of gender parity in primary schools.
In Kenya, it helped remove barriers to land and inheritance rights for widows and daughters.
Afghanistan used it as a basis for a constitutional provision to guarantee men and women equal rights before the law.
U.S. diplomats and Americans who work in international organizations say that the failure to ratify impedes their efforts to advance the rights of girls and women abroad. Ratification would also benefit America, which still struggles with pay equity for women, paid maternity leave, and violence against women.
The time is now. Let ratification of CEDAW be a historical step in our country toward promoting, and ensuring, women's rights.
Sincerely,