Everyone is Entitled to Clean Water!
24,398 signatures toward our 40,000 Goal
Sponsor: The Child Health Site
Sign the petition supporting the UN in bringing clean water to everyone.
---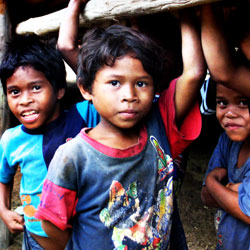 Tens of thousands of kids die every day from otherwise preventable sicknesses like diarrhea, e. coli, and cholera — diseases that are spurred on or exacerbated by consuming unclean water.
Families in third-world countries who are affected by these diseases can spend the majority of their incomes on treatment for the sick family member. With already-limited resources, this can put a family into financial ruin.
Clean water is possible for everyone. Write to UN Secretary-General António Guterres asking him to dedicate more funding and resources toward providing the world and its children with clean, safe drinking water.
To Top
The Petition:
Dear Secretary António Guterres:
Tens of thousands of children die each day as a result of sicknesses like diarrhea, cholera, and e. coli.
Aside from the shocking number, perhaps most disturbing about this is that these diseases are caused by drinking unclean, untreated water — and they're 100% preventable.
Just as dirty water is the culprit behind these diseases, clean water is the answer to preventing them. No child should have to die because of a simple case of diarrhea.
If we provided everyone with clean water, families around the world would be able to live more productive, successful lives. No more would they have to spend their entire savings on treating other family members who contract these preventable diseases.
Please dedicate a stronger effort toward providing everyone in the world with safe, clean drinking water.
Thank you for your time.